In October 2010, I was sitting in a movie theater with my then girlfriend (now wife) watching David Fincher's newest movie. It was called The Social Network. After the movie ended and after I picked my jaw up off of the floor, I turned to her and said, "Holy Shit, that was great. I don't know which movie was better, this or Inception!" Inception had come out a few months earlier, and was just groundbreaking and breath taking. In my mind, at that time, I couldn't decide which awesome movie was more awesome.
2010 had two Holy Shit movies. A "Holy Shit movie" is a movie that is just so damn good that the only words that come out of your mouth after you see it are "holy shit." Obviously those movies were The Social Network and Inception. The reason I bring this up, is because we haven't had a Holy Shit movie in over 3 years since The Social Network. 2011 had "Drive", which is really the only movie that could even be considered a Holy Shit movie since 2010. However, Drive was really good, and maybe even great, but it wasn't Holy Shit good. Need further proof? Cracked recently named
Drive the most overrated movie to come out in recent years
, my old site Game of Inches didn't even consider it for its list of the
25 Best Films of the Past 25 Years
(it was eligible), and it only received 1 (minor) Oscar nomination (Best Sound Editing) at the 2012 Academy Awards. Now you can make very easy arguments against all 3 of those instances; however, the problem is that Holy Shit movies don't even get that kind of bad publicity. You haven't heard a single complaint about Inception or The Social Network for the past 3 years. They're both still almost universally revered.
2012 was a great year for movies. It was incredibly deep, and
I was able to rank 25 films 3 stars or better flick
, and 17 of them were 3.5 stars or better. A co-worked recently told me, "I don't think I ever saw a bad movie in the theater in 2012, and I saw a lot of films!" The only real problem I had with it, was the lack of a Holy Shit movie. I only ranked two films 4 stars in 2012- Looper and Wreck-It Ralph. I know a lot of people would disagree with me about the quality of those 4 stars the films, but that again goes to my point. There was no universally revered film, or a film that deserved to be universally revered.
That now leads us into 2013. Not only is there a lack of a Holy Shit movie, there's just a consensus lack of quality films in general. Every year there are always films that appeal to the Oscars, and you can always find 5-10 films like that every year, but the real question comes to how those films compare to the other 5-10 films in other years. Take 1994 for example. That saw the release of Forrest Gump, Pulp Fiction, and The Shawshank Redemption. 1994's 5-10 films just based off of those 3 films alone make 1994 one of the best years for movies. The point is, while I'm just sure there's a bunch of films that are "Oscar good", the quality of films as a whole in 2013 is just dreadful. Even the summer Blockbusters were just "blech". Man Of Steel (which I actually enjoyed quite a bit) was a giant let down, people seemed to pass on "Star Trek: Into Darkness", and "Iron Man 3" while it made a lot of money, was not a good movie.
So with that being said, and with the disclaimer there are still a handful of "Oscar good" movies that I still need to see once they come out on DVD, here is my list of the best films of 2013:
10) Captain Phillips
Directed By:
Paul Greengrass
Starring:
Tom Hanks & Barkhad Abdi
STARS:
3 out of 4
Brief Description:
Tom Hanks is excellent as always, and his newcomer co-star Barkhad Abdi is just as good. You know the plot from seeing the trailer ten million times, and even still, the movie works well because of Paul Greengrass's handheld camera style. I thought Greengrass' skills didn't translate well for his 2 Bourne movies, but worked well in United 93 and is great here. Greengrass is excellent at creating great tension, and his claustrophobic film making added depth to this story.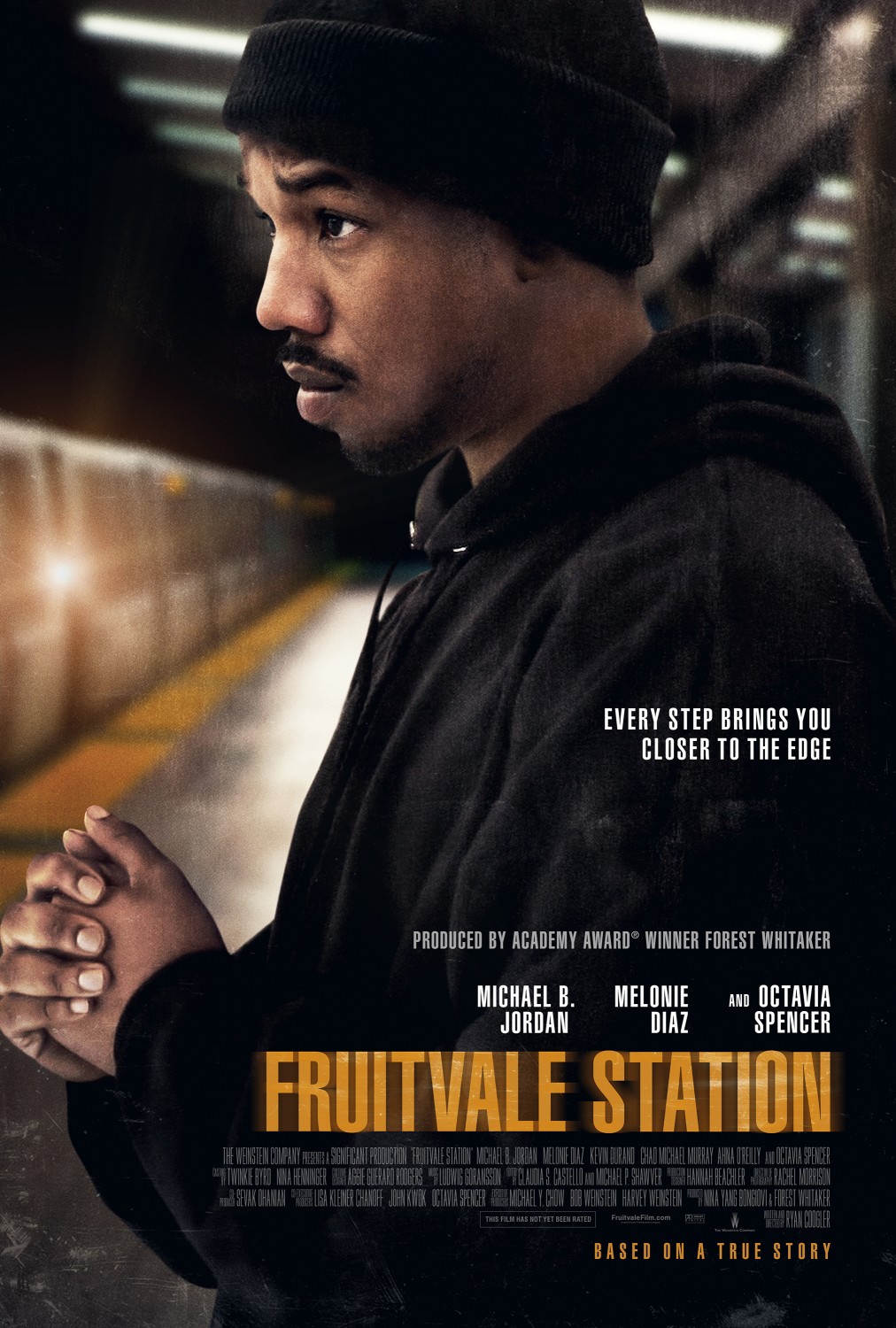 9) Fruitvale Station
Directed By:
Ryan Coogler
Starring:
Michael B. Jordan, Melonie Diaz, & Octavia Spencer
STARS:
3 out of 4
Brief Description:
2013's Sundance winner starts off with a video from a camera phone of the actual incident where a BART police officer shot and fatally killed Oscar Grant. The movie then follows Oscar Grant (Jordan) around as he spends his last day alive. While it definitely does its best to paint Oscar Grant as a good guy and as much of a protagonist as possible, it doesn't paint him as a Saint either. Most of the film is interesting, but what brings it into "wow" territory is when the film climax's to the actual incident itself. Fruitvale Stations reminds me of a more concise Zero Dark Thirty- where the movie essentially exists as a build up to the climax. It's also an excellent first film of writer/director Ryan Coogler. We're going to be seeing a lot more of him for years to come.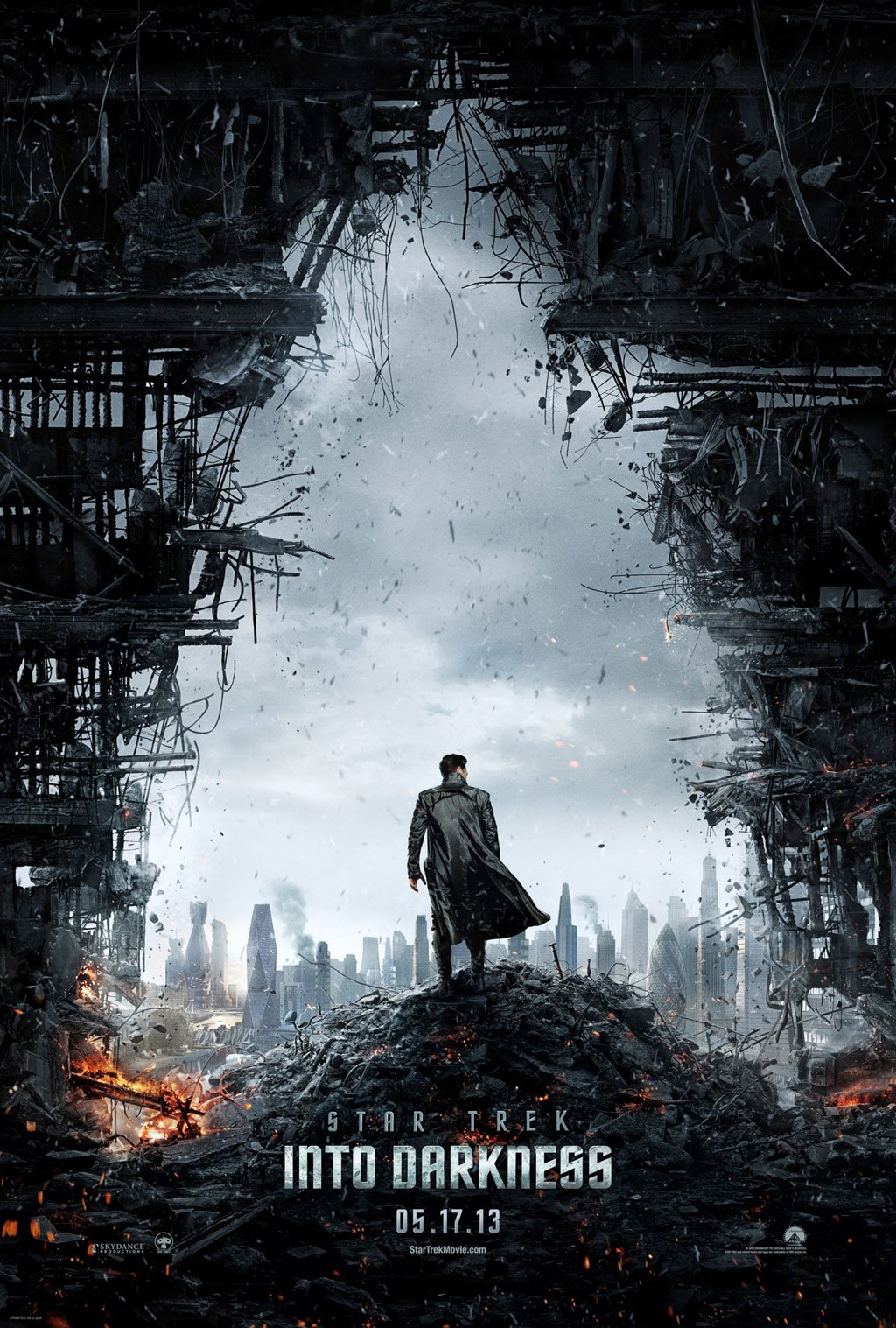 8) Star Trek: Into Darkness
Directed By:
J.J. Abrams
Starring:
Chris Pine, Zachary Quinto, & Benedict Cumberbatch
STARS:
3 out of 4
Brief Description:
You know, I think J.J. Abrams has this directing thing figured out. While the sequel is not as good as the first film, it didn't need to be. While Abrams had to cater to the hard core Star Trek nerds, I thought he did a good job making a film that both Trekkies and non-Trekkies could enjoy. Plus, like Michael Shannon, anything with Benedict Cumberbatch is worth watching.
7) Don Jon
Directed By:
Joseph Godron-Levitt
Starring:
Joseph Gordon-Levitt, Scarlett Johansson, & Julianne Moore
STARS:
3.5 out of 4
Brief Description:
This is Joseph Gordon-Levitt's first film that he wrote and directed, and he made a good one. Gordon-Levitt reminds me a lot of Ben Affleck in the sense that simple film making can go a long way. The basic things such as pace and tone were perfect in Don Jon to amplify the great characters and story Joseph Gordon-Levitt created. Gordon-Levitt is now on an incredible tear where all he does is make really good movies. This is a list of his films since 2009: (500) Days of Summer, Inception, 50/50, The Dark Knight Rises, Premium Rush, Looper, and Lincoln. Dude just cranks out good movies.
6) Her
Directed By:
Spike Jonze
Starring:
Joaquin Phoenix, Scarlett Johansson, & Amy Adams
STARS:
3.5 out of 4
Brief Description:
Spike Jonze tells a beautiful, yet unconventional love story that breaks all the rules of a traditional relationship while still keeping in line with all of the cliches and typical tropes. The film follows Theodore Twombly (Phoenix) as he falls in love with his new operating system, Samantha (Johansson). Jonze is the perfect director to tell this off-the-wall yet endearing story. The film breaks down and deconstructs what it takes to be in a relationship while still being engaging.
5) Gravity
Directed By:
Alfonso Cuaron
Starring:
Sandra Bullock & George Clooney
STARS:
3.5 out of 4
Brief Description:
Gravity is the second movie I've seen in 3D where the 3D actually made the film going experience better (the first one being Avatar), and the first 3D film I actually enjoyed watching. Gravity is not only gorgeously shot, well acted, and well paced, but unlike many "Oscar contenders" it's actually enjoyable to watch. Gravity was such a bold, creative decision by Alfonso Cuaron, and it paid off beautifully. It shouldn't be surprising considering what a great director Cuaron already was before this film.
4) The Place Beyond The Pines
Directed By:
Derek Cianfrance
Starring:
Ryan Gosling, Bradley Cooper, Eva Mendez, & Dane DeHaan
STARS:
3.5 out of 4
Brief Description:
Ryan Gosling might be the master at starring in great movies with horrible trailers. First, Drive, and now Pines. I guess it's difficult to create a trailer that captures something bold and un-explainable from those feature length films. The Place Beyond The Pines is a sweeping epic (trust me, the 140 minutes running time is well worth it) about the consequences of the choices we make. But really, what makes Pines so great is the daring and unconventional twists and turns it makes in the narrative.
3) Blackfish
Directed By:
Gabriela Cowperthwaite
STARS:
4 out of 4
Brief Description:
Blackfish is a documentary about how horrible Sea World and other institutions like it treat their animals. While rationally I know that this Doc is one sided and it might
end up on a Cracked list like this in a few years
, but the film was so good that I couldn't care less what the opposing argument is- it's just wrong. Blackfish not only sheds light on an issue I don't think was on anybody's mind, but it tells a gripping story that sucks you in from the get go. Lucky for you, it's also currently streaming on Netflix.
2) The Wolf Of Wall Street
Directed By:
Martin Scorsese
Starring:
Leonardo DiCaprio, Jonah Hill, Rob Reiner, & Kyle Chandler
STARS:
4 out of 4
Brief Description:
Wolf is easily Scorsese's best film since The Departed, and it might be his best film since Goodfellas. The Wolf of Wall Street is basically Goodfellas, but with more drugs and set in the 1980's on Wall Street. The Wolf of Wall Street follows Jordan Belfort's (DiCaprio) rise and fall through the late 80's and early 90's as a stockbroker. DiCaprio and Jonah Hill both give the best performances of their career.
1) This Is The End
Directed By:
Seth Rogen & Evan Goldberg
Starring:
Seth Rogen, Jay Baruchel, James Franco, Jonah Hill, Craig Robinson, & Danny McBride
STARS:
4 out of 4
Brief Description:
There's no film I enjoyed this year more than the directorial debut of Seth Rogen and Evan Goldberg. I've already seen it twice, and it gets better each time. Of course there are many dick and fart jokes (and visual gags), but at its core the movie is all about friendship and a parody of Hollywood culture. It's always great to see Michael Cera impaled with a lamp post.
I know This Is The End is a comedy (obviously, and a raunchy one at that), so you probably won't see it on many other people's Top 10 lists, but there's no other movie released in 2013 that I would recommend more highly to others than this one. Plus, writing a good drama is easy, writing a good and funny comedy is difficult.
If I Had An Academy Award Vote:
Best Director
- Alfonso Cuaron (Gravity)
- Joseph Gordon-Levitt (Don Jon)
- Martin Scorsese (The Wolf of Wall Street)
- Paul Greengrass (Captain Phillips)
- Spike Jonze (Her)
Best Actor
- Chiwetel Ejiofor (12 Years A Slave)
- Christian Bale (American Hustle)
- Joaquin Phoenix (Her)
- Joseph Gordon-Levitt (Don Jon)
- Leonardo DiCaprio (The Wolf of Wall Street)
Best Supporting Actor
- Barkhad Abdi (Captain Phillips)
- Benedict Cumberbatch (12 Years A Slave)
- George Clooney (Gravity)
- James Franco (Spring Breakers)
- Jonah Hill (The Wolf of Wall Street)
Best Actress
- Amy Adams (American Hustle)
- Carey Mulligan (The Great Gatsby)
- Deborah Mailman (The Sapphires)
- Sandra Bullock (Gravity)
- Scarlett Johanssen (Her)
Best Supporting Actress
- Jennifer Lawrence (American Hustle)
- Lupita Nyong'o (12 Years A Slave)
- Margot Robbie (The Wolf of Wall Street)
- Oprah Winfrey (The Butler)
- Scarlett Johanssen (Don Jon)
Best Original Screenplay
- Don Jon (Joseph Gordon-Levitt)
- Gravity (Alfonso Cuaron & Jonas Cuaron)
- Her (Spike Jonze)
- Mud (Jeff Nichols)
- Prisoners (Aaron Guzikowski)
Best Adapted Screenplay
- Captain Phillips (Billy Ray)
- The Iceman (Ariel Vromen & Morgan Land)
- The Place Beyond The Pines (Derek Cianfrance, Ben Coccio, & Darius Marder)
- The Wolf of Wall Street (Terrence Winter)
- This Is The End (Seth Rogen & Evan Goldberg)
*Denotes who I think the best of the year is
FILMS I STILL NEED TO / WANT TO SEE:
- Dallas Buyers Club
- Frozen
- In A World
- Nebraska
FILMS I HAVEN'T SEEN AND PROBABLY WILL NEVER SEE:
- All Is Lost
- August: Osage County
- Inside Llewyn Davis
- Philomena
- Rush
- Saving Mr. Banks
What was your favorite movie of 2013?